Quick, Easy, Yours
With over a decade of experience helping people look their finest, we know a thing or two about custom clothing.
Never Settle for a Bad Fit
Custom Suits | Eventwear | Tuxedos | Trousers | Overcoats | Sport Jackets | Vests | Shirts
1
Start with a complimentary consultation 
We provide complimentary consultations to help you decide if custom clothing is the right choice for you 
2
Measurements done for you 
Meet with one of our expert stylists to have your measurements taken for you. We'll have you in and out the door in no time.
3
Choose from the world's best fabrics
With hundreds of fabric and colour options, our team of experts will help you find the right fabric for your occasion.
4
Design your style
We have a full range of suits, outerwear, shirts, and accessories for you to choose from to build your personal style and collection of clothes made just for you.
5
Choose your finishings
Buttons, vents, pockets, lapels - the customization options are endless and the choices are all yours.
6
First fitting
Once your custom clothing is ready, you'll be able to try on your items and provide any feedback you may have or changes you would like to be made.
7
Final fitting
After your initial fitting, we will put the final finishes on your items and make any necessary adjustments to ensure they're the perfect fit.
8
Delivery 
After the final fitting, all that's left to do is take your items home and enjoy the simple luxury of wearing items that are made just for you.
That's it. That's the journey to custom clothing. And, we'll be with you every step of the way to answer any questions you may have and ensure your made-to-measure experience is seamless from beginning to end.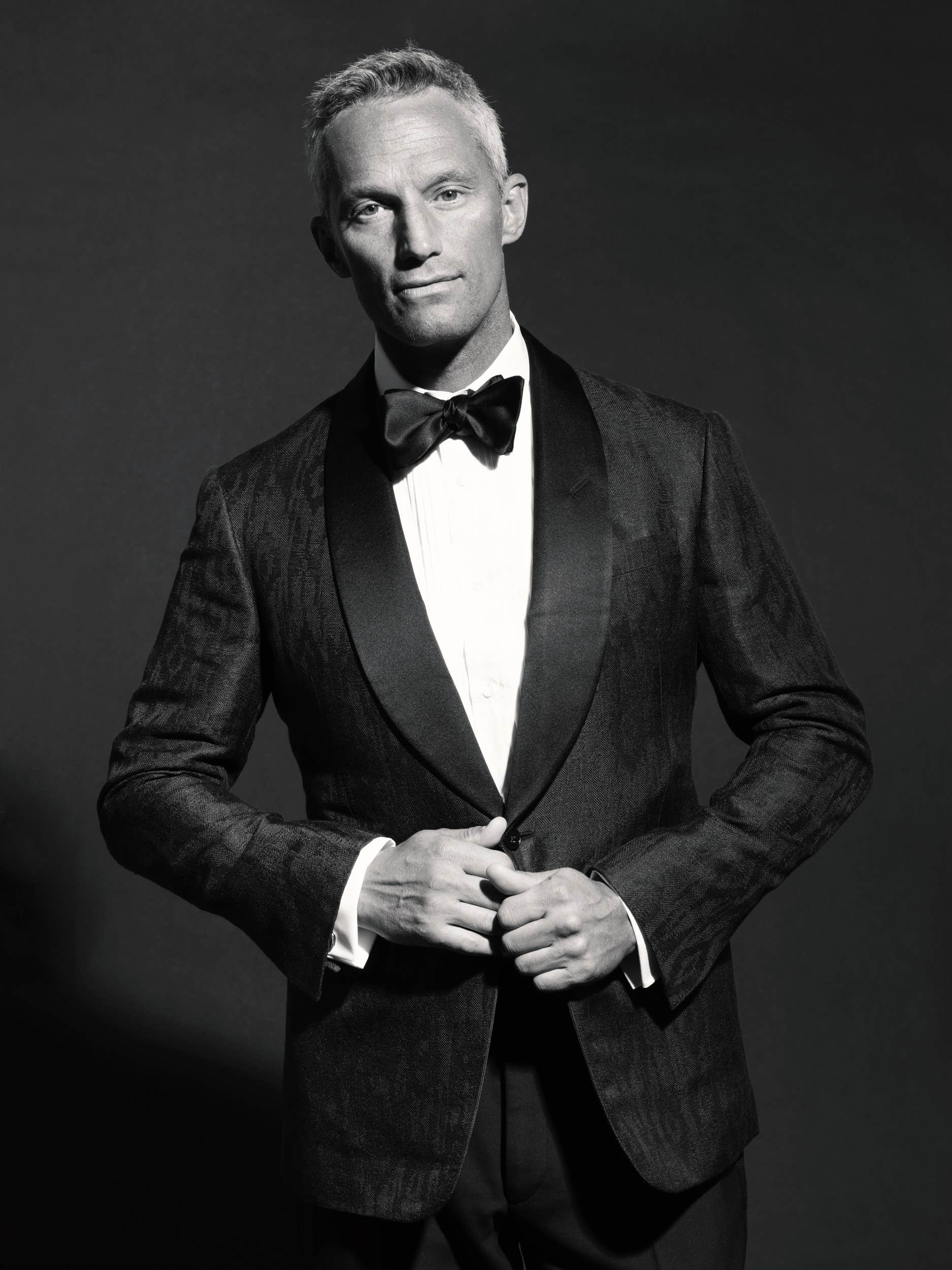 Formal Wear and Tuxedos
Weddings, galas, grads, dinner parties–We offer rapid-custom and made-to-measure formal suits and tuxedos for any event.
Tuxedo prices start at $1,395 and include lifetime tailoring.
Custom suits and tuxedos start at $1,395
Shirts start at $350
How long does it take to get my custom clothing pieces after the initial consultation?
From the day that your order is placed, you can expect an approximate  6-week turnaround time for your custom order to arrive.
How long is my first appointment?
Your first appointment will consist of a complimentary consultation with one of our sales specialists. Once we have discussed and finalized what it is you're in need of, your measurements will be taken. From there, you will select your fabrics from some of the world's best mills, and finalize styling details like lining, lapel style, and stitching. It's possible your appointment will wrap up in as soon as 30 minutes; however, we prefer to book a full hour to ensure you have plenty of time to look over all of the options.
What are the benefits of a custom suit?
To name a few, ordering a custom suit means:
Having a suit made specifically to your measurements makes for a seamless and easy fit. 
You get to select your own fabrics, colours, design details, etc.  to make your item uniquely yours
You'll get more life out of your items as custom pieces are often longer-lasting.
How do I care for my suit properly?
You'll want to confirm with you sales specialist during your consultation to ensure there aren't any special requirements for the suit you order; however, the following would be our typical suit care recommendations: 
Dry clean only
A suit worn once a week should only be dry cleaned 1-2 times per year
Spot clean when necessary with a soft, clean damp cloth
Do not rub too vigorously
Allow the spot to dry completely before attempting a second time
Occasionally air out your suit by hanging it (on its hanger) in an open area for a couple of days
You can always reach out to us as well if you need any support or additional information when it comes to caring for your custom items!
This will depend on the maker that you have decided to use during your consultation. Please ask your sales specialist for further details at the time of your appointment. 
What kind of fabrics can I choose from?
We offer fabrics from some of the finest mills around the world, including Loro Piana, ZEGNA, Dormeuil, Ariston, and Vitale Barberis Canonico to name a few.
How do I care for my suit properly?
Culpa nisi molestiae sint. Consequatur dolores voluptate dolorem necessitatibus assumenda quod ut nihil. Aliquam quaerat molestiae non ipsum quidem facilis aut modi. Ut dolor et. Incidunt numquam blanditiis accusantium et nam dicta corporis sed. Porro non molestiae enim explicabo a
More Questions?
We're here to make this process easy and to make you look good. Contact us any time with any questions.
780 425 4344
info@thehelmclothing.com
Easy Returns
We understand that things don't always work out. We offer easy returns in-store or by mail.
See it in-store
Come see the product up close at our Flagship Store.
Pickup in store
For local orders, in-store pickup is available for no cost.
Lifetime Service
Your clothing should always represent you well, whether you bought it yesterday or 5 years ago.
The Flagship
Our brand new flagship store in Edmonton, Alberta is now open to serve you! In our mission to provide Edmonton with an elevated experience, our vision for this store was something spanning multiple floors with a unique experience on every level.