The Helm's Formalwear Guide
WHAT TO WEAR TO YOUR UPCOMING FORMAL EVENTS:
What to Wear to Your Upcoming Formal Events: The Helm's Formalwear Guide
Welcome to The Helm's formalwear style guide where we help you discover the art of dressing for your formal affairs. From the inevitable holiday parties, you'll be attending to the elegance of winter weddings and galas, mastering the essence of formal attire is a craft worth cultivating. Picture yourself effortlessly navigating these events with an air of confidence not worrying whether you're overdressed or underdressed and simply being able to enjoy the evening knowing you absolutely nailed the look. Throughout this guide, we'll delve into the significance of creating your formalwear capsule wardrobe - the true building blocks for crafting great formal looks that seamlessly transition from one occasion to the next. So, sit back, relax, and let us guide you through the essentials of timeless style that leave a lasting impression, no matter the event.
Tuxedo
 With its classic design and refined detailing, a well-fitted tux ensures a polished look that adheres to the highest standards of formal dress codes. Its timeless appeal and versatility make it an essential piece, providing a go-to option for occasions that demand a distinguished appearance.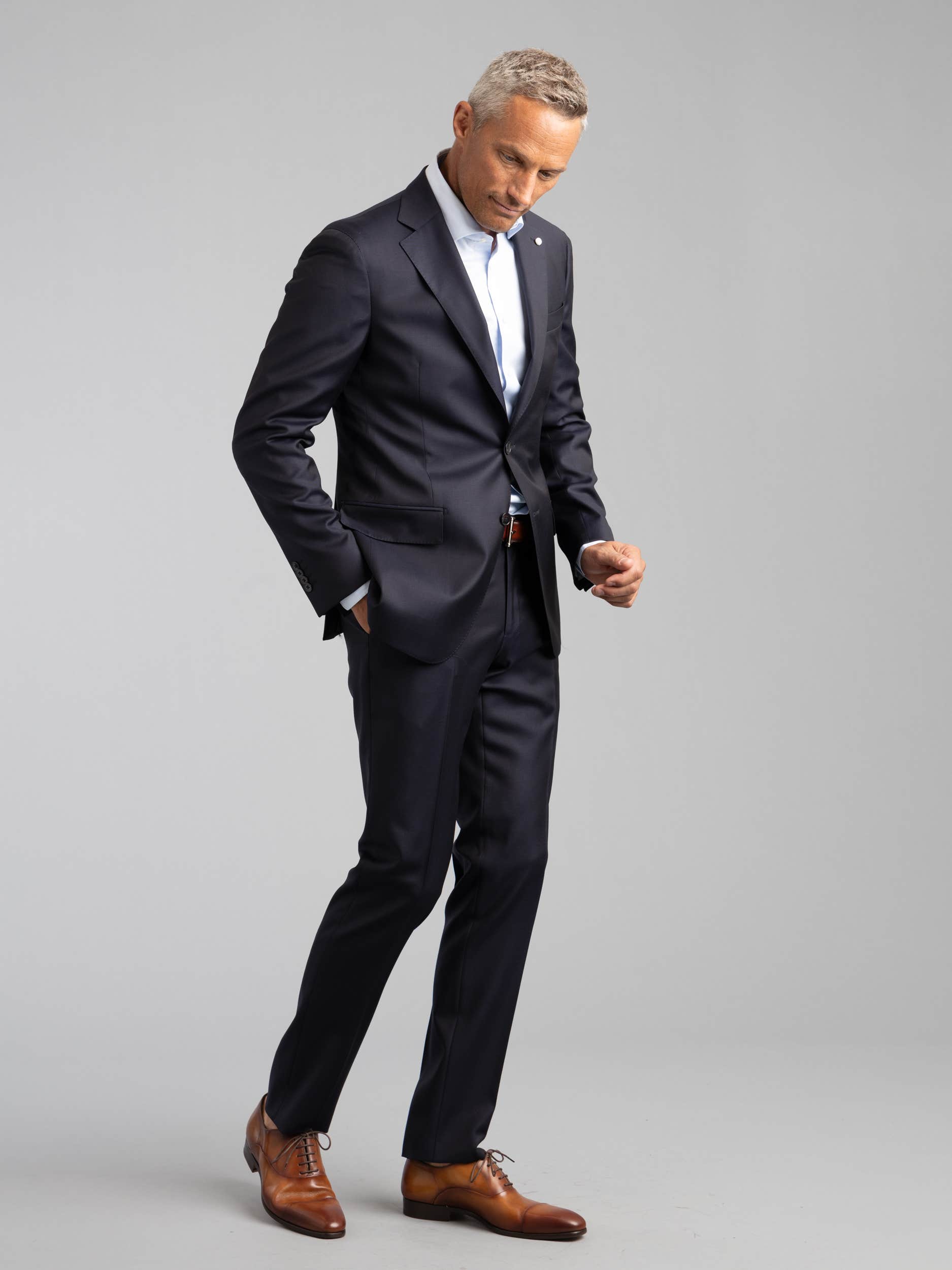 Tailored suit
A well-fitted suit in a classic color such as navy, charcoal gray, or black is a fundamental component of a formal wardrobe. Keep the shoes dark and polished for an elevated look.
Dress Shirts
High-quality dress shirts in neutral colours like white and light blue are versatile and can be paired with different suits and accessories. Opt for shirts made from quality cotton, and make sure the collar has enough structure to sit cleanly under the lapel when the shirt is both open or closed with a tie.
Nice Ties
A selection of classic silk ties in various colors and patterns can add a touch of personality to your formal attire. Stick to timeless designs like solid colors, stripes, or subtle patterns that can complement different suits.
Dress Shoes
Invest in a pair of well-crafted dress shoes, such as oxfords or derbies, in black or dark brown. Choose shoes made of genuine leather and ensure they are polished and well-maintained for the correct look.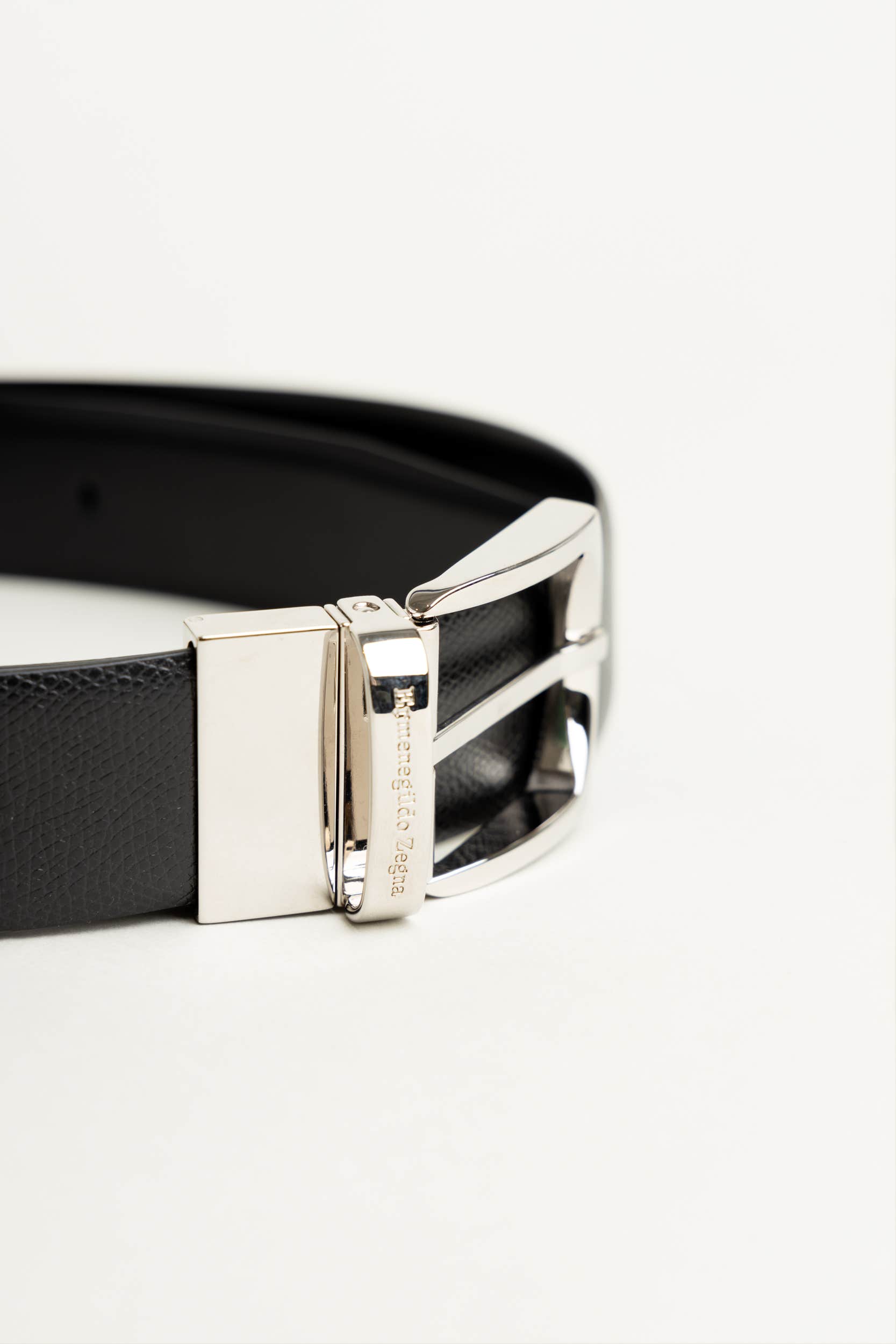 Accessories
Essential formal accessories include a classic leather belt, cufflinks, and a quality watch. These items help make your look more polished and well-rounded.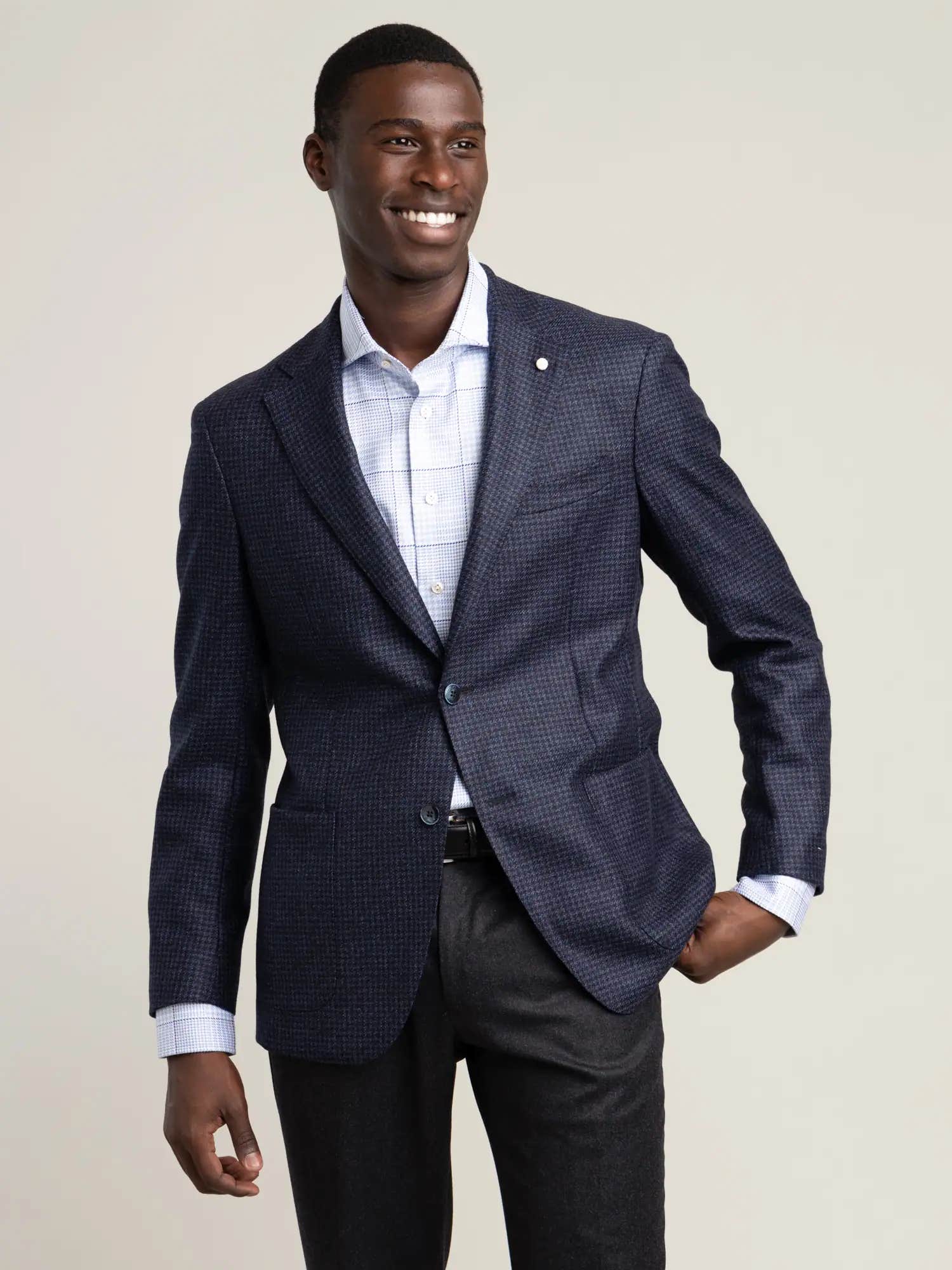 Sport Jacket
Sport jackets provide a versatile option suitable for a range of occasions, from business settings to semi-formal events. Its adaptable nature allows for easy pairing with different trousers and shirts, making it a practical and stylish choice for various dress codes. A well-chosen sport jacket serves as a reliable go-to option for creating polished and professional looks.
Dress Pants
Alongside a suit, having a pair of tailored dress pants in neutral shades can provide versatility. Look for well-tailored trousers that complement your suit jackets and dress shirts - if you're unsure on colour, we always recommend a mid to dark gray as an easy go-to.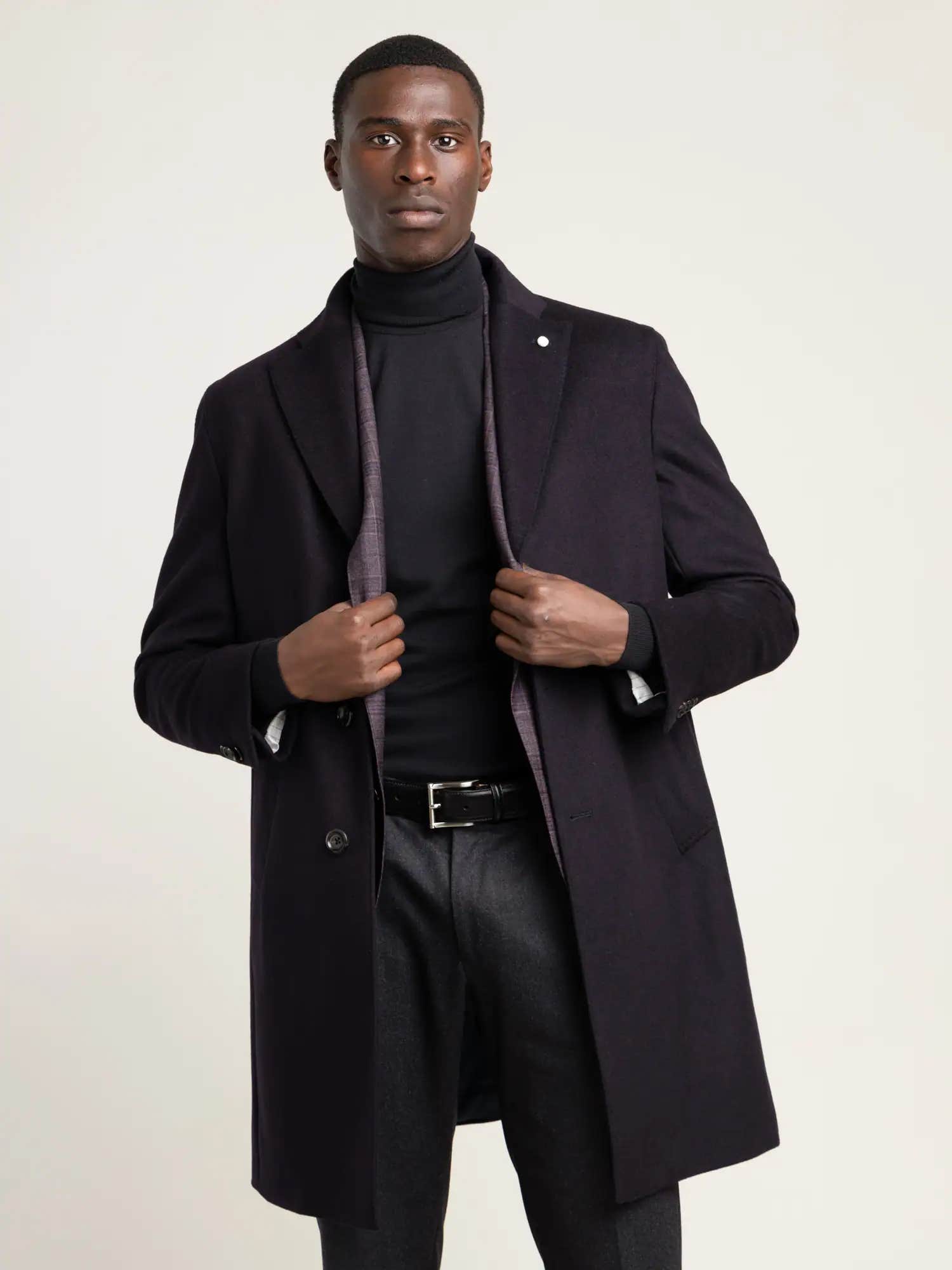 Dress OVercoat
A well-designed overcoat in a classic style, such as a trench coat for summer or a wool overcoat for fall winter, can be worn over your formal attire during colder seasons to finish off the look properly.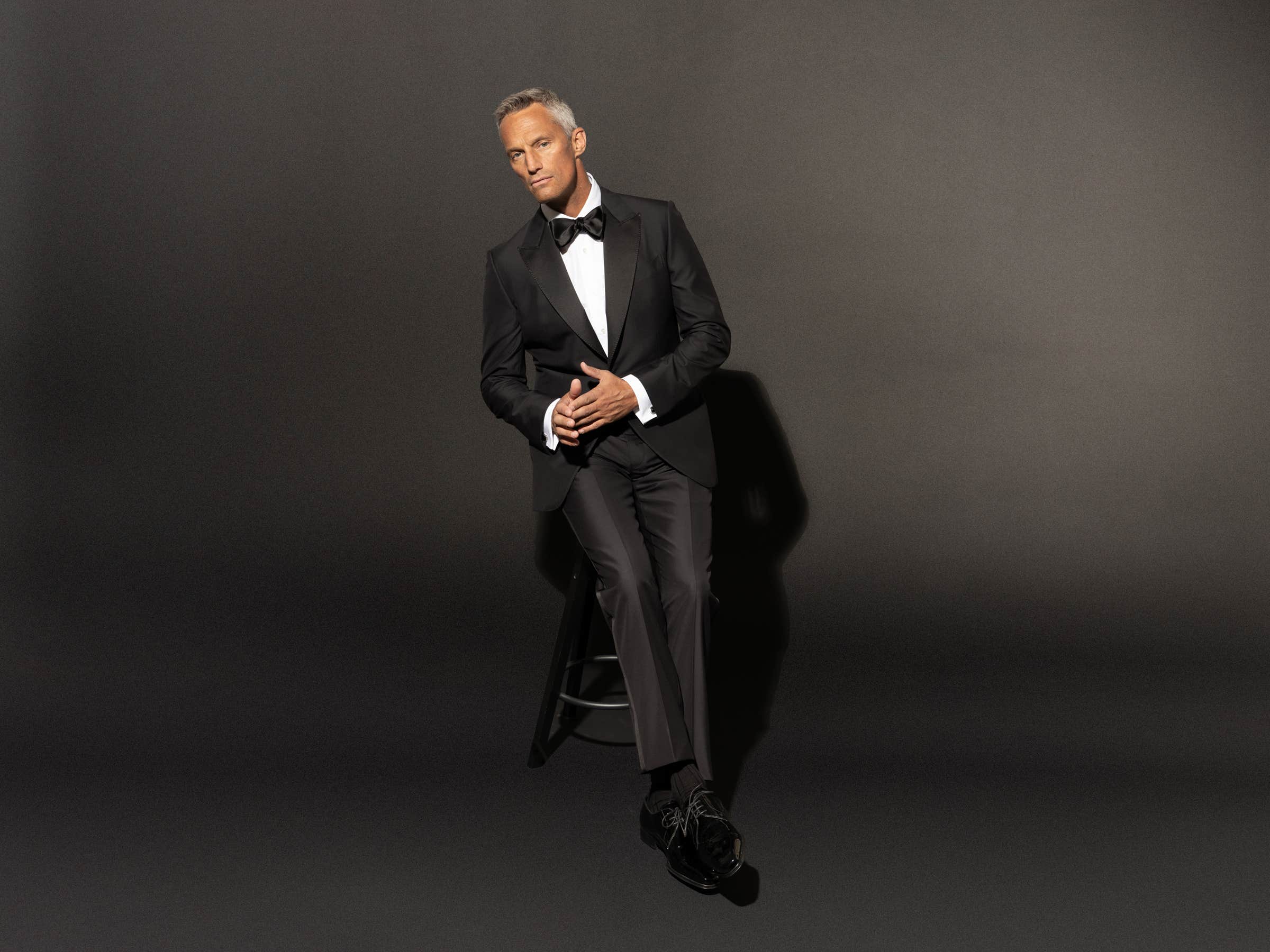 So now that you know what you need, how do you style it based on the occasion?
Holiday Party Looks: Cool, Calm + Collected
For your upcoming holiday parties - unless the invitation explicitly states black tie event - we recommend taking a more casual, fun approach. Pairing a tailored tux jacket with a fine knit sweater and a pair of well-fitted jeans strikes the perfect balance between smart and casual creating an effortlessly cool look. Complete the outfit with a pair of trendy sneakers to infuse a bit of personality into your fit. The fun thing about this look is you can keep it neutral like we did with blacks, grays and a deep blue denim or you can add a bit of colour by wearing a brighter sweater or sneakers. Whatever you choose, the tux jacket with jeans combo gives off a calm, cool and collected feel but also says you're ready to have fun.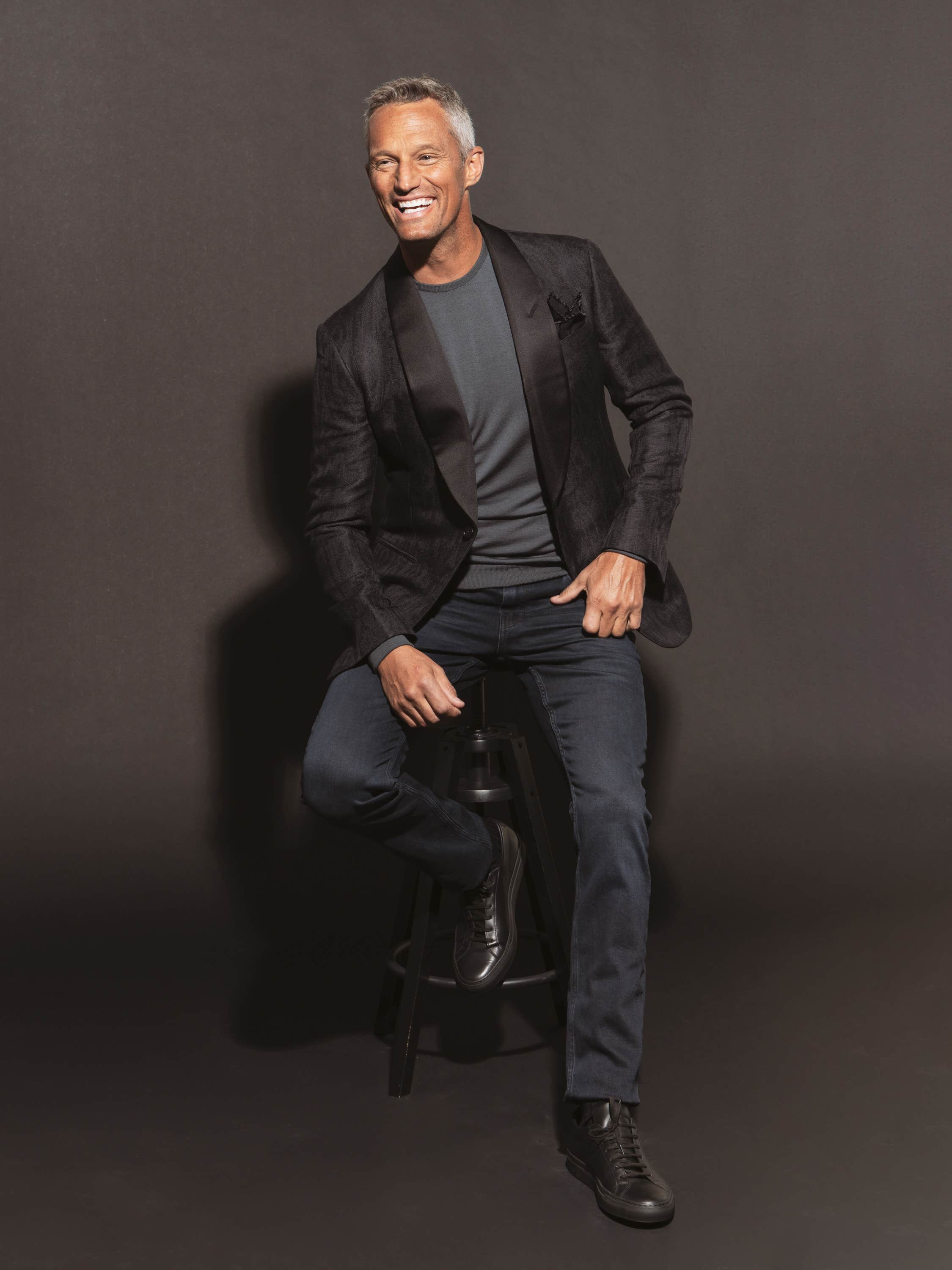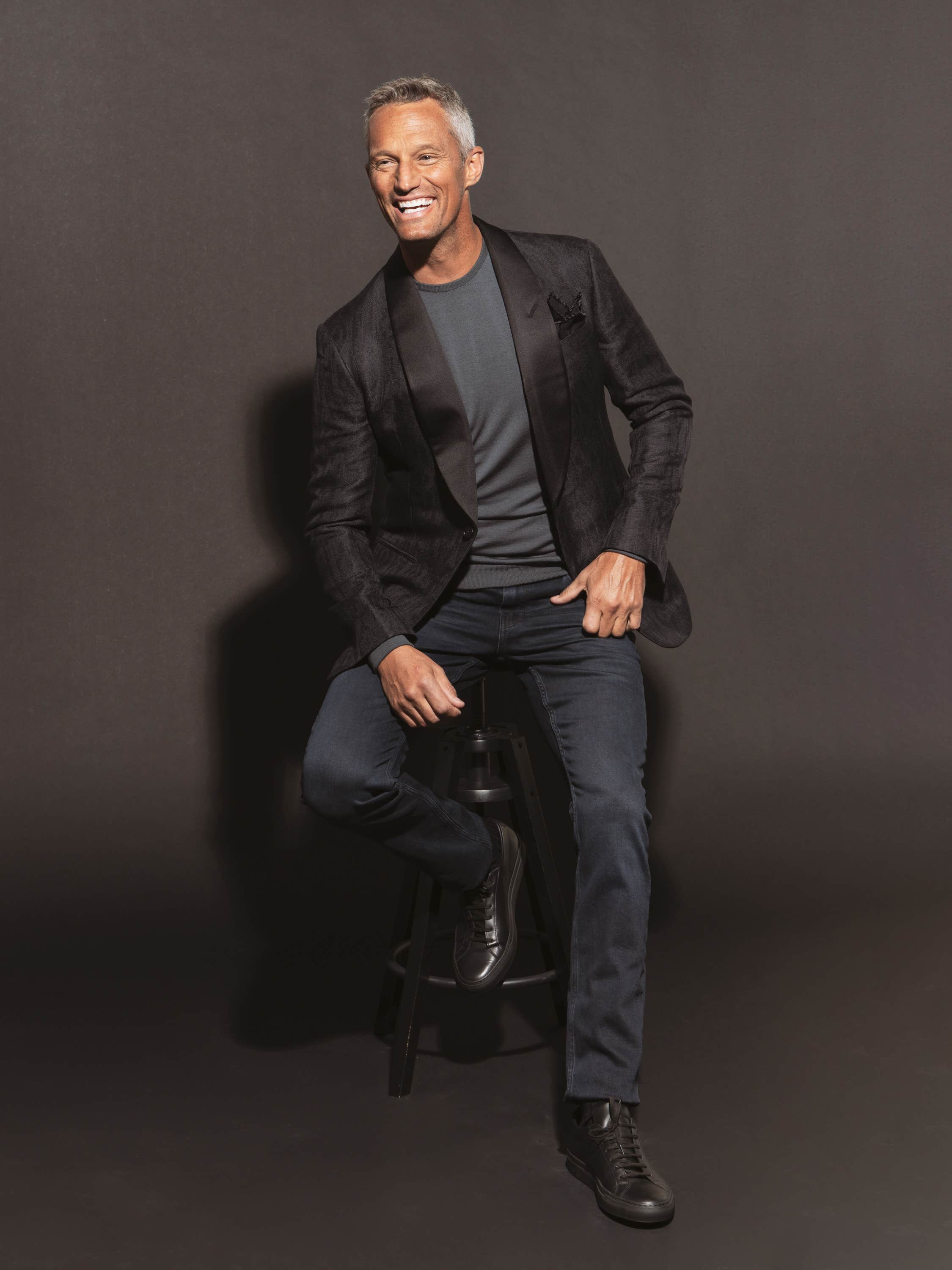 Wedding Wardrobe: Suit Styling Tips
When selecting a wedding outfit, it's essential to strike the right balance of formality. We recommend a tailored, well-fitted suit in a classic colour like navy, charcoal gray or a subtle shade of black. You could go with a solid colour, a checked pattern or even a pin stripe if you're feeling bold. Pair your suit with a crisp dress shirt in a complementary tone and a tasteful tie or bow tie. For a well-rounded look, consider adding a pocket square. Complete your ensemble with polished dress shoes that match the colour of your suit, and enjoy your night knowing you're dressed well for the occasion.
Gala Attire: Black Tie Basics
For black-tie events, like galas, the dress code calls for a high level of formality and elegance. Opt for a classic tuxedo, complete with a pressed dress shirt and a sleek bow tie. A black cummerbund or waistcoat is often added for a polished look. Complement the ensemble with black patent leather dress shoes and discreet accessories like cufflinks and a neatly folded pocket square. This look exudes classic sophistication and ensures you'll be appropriately dressed for the black-tie occasion.
OUR PICKS
Magnanni Black Patent Dante Dress Shoe
Black Bow Tie
OUR PICKS
Magnanni Black Patent Dante Dress Shoe
Black Bow Tie
Formalwear Made Simple
In conclusion, navigating formal events with the right attire is all about striking the perfect balance between elegance and personal style. Armed with the knowledge of building a well rounded formalwear wardrobe, including essentials like the classic tuxedo, well-tailored suits, sophisticated dress shirts, and sleek accessories, you're well-equipped to make a lasting impression at any event. Whether it's the upcoming holiday parties, a friend's wedding, or an exclusive gala, remember that the key lies in blending confidence with style, effortlessly conveying an air of sophistication. So, go ahead, dress to impress, and enjoy the festivities knowing that your style speaks volumes.
Easy Returns
We understand that things don't always work out. We offer easy returns in-store or by mail.
See it in-store
Come see the product up close at our Flagship Store.
Pickup in store
For local orders, in-store pickup is available for no cost.
Lifetime Service
Your clothing should always represent you well, whether you bought it yesterday or 5 years ago.
The Flagship
Our brand new flagship store in Edmonton, Alberta is now open to serve you! In our mission to provide Edmonton with an elevated experience, our vision for this store was something spanning multiple floors with a unique experience on every level.